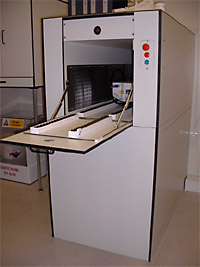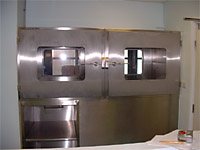 CLEANS PRODUCTS THOROUGHLY IN A CONTAINED ENVIROMENT WITH A POWERFUL AIR SHOWER.
DESCRIPTION


Laminated MDF / Trespa / Stainless steel / Polypropylene construction.

Punkah nozzle / Slot / Perforated plate air diffuser.

0.3 – 40 m/s airflow, with variable speed control

PLC controlled, programmed to your requirements, easily modified.

Connection to BMS systems and bespoke PMS.

Traffic light operated or electro-magnetic interlocked.

Automatic product turntable.

On site installation.

On site performance certification.
All equipment produced is tested prior to dispatch, sent in protective packaging and covered by a 12 month warranty from dispatch date. Operation and maintenance instructions are supplied with installation.
If you need assistance in chosing the best equipment selection for your requirements, please do not hesitate to contact us.