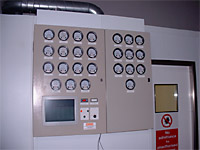 Facility room monitoring panel with visual magnahelic gauges with integral transducers and a chart recorder for temperature and RH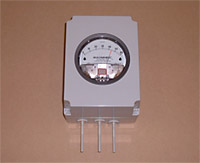 Individual room pressure magnahelic gauge



BESPOKE SYSTEMS TO MONITOR YOUR FACILITY CONSTANTLY FOR CHANGES IN ENVIROMENT.

Our facility monitoring systems can combine both environmental and process monitoring and are designed to your specification and to your suit process and facility. They can interface with site wide building monitoring systems and incorporate alarms for environmental or process reasons.

They can provide a batch / time specific environmental and process quality record of conditions to ensure quality production and traceability.


All equipment produced is tested prior to dispatch, sent in protective packaging and covered by a 12 month warranty from dispatch date. Operation and maintenance instructions are supplied with installation.
If you need assistance in chosing the best equipment selection for your requirements, please do not hesitate to contact us.